That's a wrap! What an amazing month it has been! Our guests have blown us away with their insights, honesty, education, and openness, and the last week was no exception.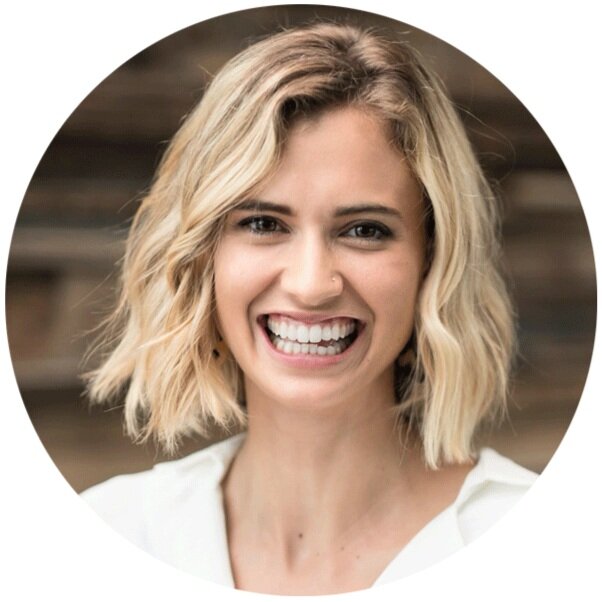 Grace Goodwin Dwyer
Grace is a registered dietitian and lactation expert here in Nashville. She helps women to prioritize when it comes to nutrition.
On Intuitive Eating
She gave us some wonderful advice on how to incorporate intuitive eating into our daily routine. Intuitive eating is based on the idea of eating when you are hungry and stopping when you are full. Simple right? But in today's culture of a million diets, intuitive eating promotes a healthy attitude towards food and body image. She gave us some wonderful advice on satiety and how to incorporate intuitive eating into our daily routine.When it came to wanting sweets after a meal, Grace had three suggestions:
Ask yourself if you are still actually hungry and you need more of the meal that you just ate (remember eating slowly and with intention will help you decide this!)
If the answer is no and you are satisfied, but still can't get rid of that sweet tooth, then Grace suggests satisfying that craving in a manageable amount so that later on you don't over do it because you denied yourself for so long.
Move on sans guilt! (We love this)
On Mental Wellness
As with many of our other takeover guests have recommended, Grace recommended getting recommended getting that a daily dose of fresh air and moving your body in some way as a simple way to manage stress and boost your mental wellness each day..is important for mental wellness.
On What to Eat
Finally, Grace gave us some killer ideas for wholesome meals. Her key: eat food that makes your body and mind feel good. Here is one of our favorites, simply pick an item from each of the 3 categories and you have an easy, balanced and satisfying snack:
Category 1
dried apricots or figs
cherries, berries
sliced apples, pears, peaches, melon
cucumbers, broccoli, celery, pickles
Category 2
toasted bread
pita chips
seed crackers
tortilla chips
flatbread crisps
Category 3
nut butter
guacamole
yogurt dip
edamame
sliced meat (deli or leftover)
tofu cubes
nuts (almonds, cashews, pistachios, peanuts)
seeds (pumpkin, sunflower)
spreads (pesto, tapenade, hummus, babaganoush)
For more, visit Grace's website.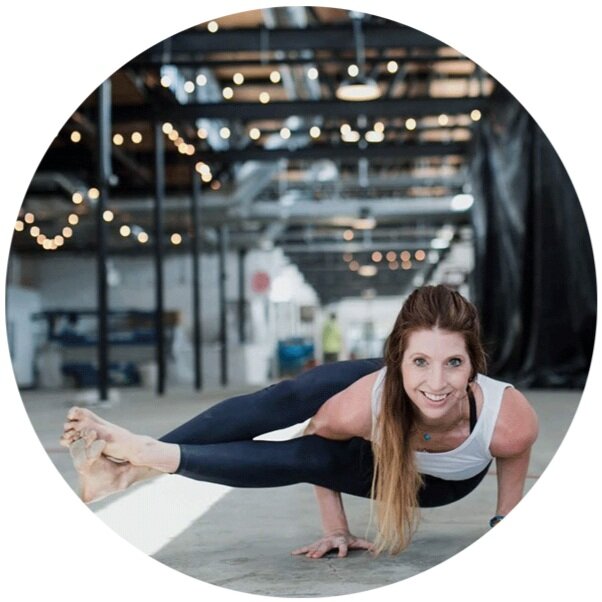 Amanda Bell
Amanda Bell is the owner and manager of Bend and Zen Hot Yoga Nashville. She shares why yoga has been so pivotal to helping her maintain mental wellness.
On the Ripple Effect of Yoga
Originally, Amanda was drawn to yoga for the physical benefits, but as her practice continued to develop, she began to notice a ripple effect. She started to gain mental endurance, learning non-reactiveness and resiliency, and taking those lessons and applying them "off the mat". She learned how to use breathing techniques as a source to calm and realign herself with the present moment. And most importantly, she learned how to connect with her emotions.
On Movement and Emotions
Yoga has given her a safe space for her to experience and show her emotions. As a business owner, she had often felt that she needed to keep her emotions under lock and key. She has found that during her yoga practice, she is able to tap into emotions that she has been storing her body.. Sheshared these insights for deeper emotional connection:
By moving your body you are changing hormone levels. This endorphin release can help to bring about an improvement in mood.
One does not always need to maintain a  tough and strong persona. Allow yourself to show a softer and more vulnerable side in order to create depth in your emotional range. Doing this in a safe space is a great place to start.
On Where to Begin with Yoga
Studio hop! Explore each of the studios in town to find a place that feels like home.
Give yourself permission to let go of something that isn't serving you, knowing that you can show up however you need to the class.
Show yourself some love and grace when starting your yoga practice.
On Meditation
Meditation doesn't have to look a certain way – all you need is a quiet space.
Taking a moment to breathe can help you move forward from a place of anxiety.
It is not about not thinking, but controlling what you are thinking about, choose one single touchstone as your focal point.
Decide what takes real-estate in your head.
For more, visit Amanda at Bend and Zen.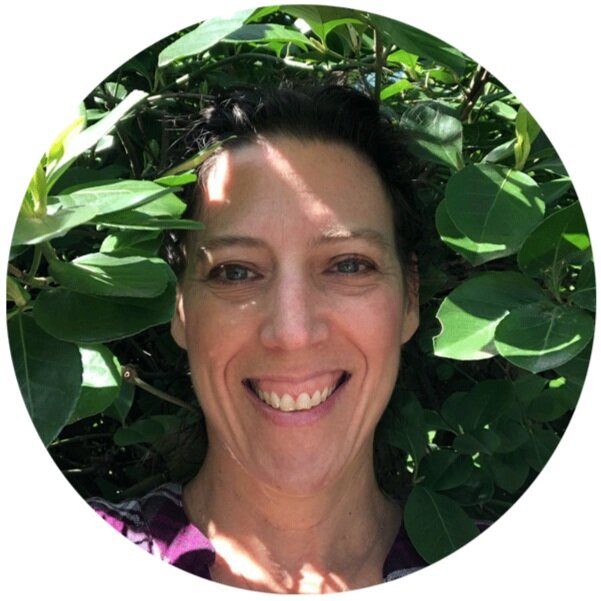 Ali Schaffer
Ali Schaffer is a licensed clinical social worker who specializes in reframing and helping clients find a new perspective. Reframing is not about simply putting a positive spin on situations, because we'd miss the lessons from big emotions and difficult conversations by doing that. Reframing is about creating a new view or experience of something so that we can arrive at new solutions that we might not have seen before. Remember, some situations don't end in a solution, but a new ability to exist in an elevated level of understanding.
On Big Emotions
Ali reminded us that big or heavy emotions have value. The ability to experience these emotions improves the depth and the richness of our human experience. In fact, trying to avoid, run away, or diminish heavy emotions could be taking more of a toll on us than we realize.
On Comparative Suffering
Comparative suffering can be explained as "This isn't as bad as someone else's situation, so I am not justified to feel this way". When we experience emotions through comparative suffering we:
Set ourselves up to discount or diminish what we are experiencing, creating an unhealthy view of the emotion or experience.
Put a value or judgement on the emotion.
Set ourselves up in a place where we can't move forward.
Instead, Ali suggests taking a "both/and" approach
Both aware of your own experience and acknowledge the experience of the other person/people.
On How to Approach Therapy
Think about what you are looking for? What is going on in your life, can you name it? If you don't know the answers specifically– that is ok!
Schedule an intake phone call. This is a great opportunity to have a conversation with a therapist to see if they are the right fit for you.
Go to a session!

You don't have to be an expert at "going to therapy".
You can let the therapist know that you need help navigating the experience.
Virtual sessions are making going to sessions even easier.
Try out a few sessions, the first few might feel a little awkward, but you are learning about yourself and the process.
If it is not a good fit, most therapists will help you connect with someone who is a better fit for you.
For more, find Ali on Instagram.