February 2, 2022
We don't mean to brag, but here at The Happy Hour, we consider ourselves podcast connoisseurs. Sure — many of the hours we've spent listening to podcast episodes are a scary amount of Brené Brown, but can you blame us? We love that podcasts give us the ability to escape the busy world around us, while also allowing us to learn more about ourselves, our emotions, how to communicate with others, or any other niche subject that may pique our interest. 
We asked the team to share some of their favorite podcast episodes and what they love about them. Check them out and give one (or a few) a listen!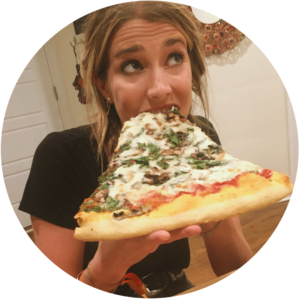 CLAIRE
Andrew Huberman by by Armchair Expert with Dax Shepard
I am a certified Armchair Expert fanatic (better known as an 'arm-chairee'). I love it for many reasons, but mostly because it celebrates the messiness of being human. Dax and Monica bring so much honesty, vulnerability, and humor all while really getting to the root of their guests. I always learn something. In this episode, you'll learn all about neuroscience and how it is related to mental wellness. They also discuss hormones, which is a hot topic that I knew little about. I'd give it an A+ for informational and interesting.
Brené with Abby Wambach on the New Rules of Leadership by Brené Brown
This interview blew my socks off. There are so many amazing lessons for females at any age to learn from this podcast. The one thing that this podcast made me realize is that I have been really conditioned to be competitive with other females. This has led me on a mission to become more uplifting and be for each other. Abby also taught me to lean into the strength of my voice.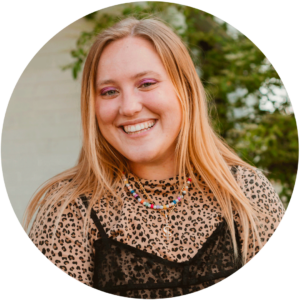 ALLI
FUN: What the hell is it and why do we need it? by We Can Do Hard Things with Glennon Doyle
It is no secret to anyone who has spoken to me for 5 minutes — Glennon is my hero! But I also greatly admire her sister, Amanda, and her wife, Abby Wombach, who also appear on their podcast, We Can Do Hard Things. In this episode, Abby hijacks the topic and changes it to "fun" at the last minute to help Glennon and Amanda practice spontaneity. Spoiler alert: this is not their strong suit. Abby reminds us that it's okay to forget productivity and embrace fun every now and then, and that rest is not the same thing as fun – we need both! They discuss their different approaches to, and opinions of what is fun. I used to get disappointed if I wasn't immediately excelling at a hobby because at the heart of it, I was still seeking the same feeling of accomplishment and success that I get from work. Since listening to this podcast, I've adopted many of my own modes of fun — running, cooking, reading, playing Scrabble and inevitably losing to my partner – and they make me happy even when I'm not the best at them. Give this episode a listen and try to find your fun, it's worth it!
Telling the Truth of Who We Are with Luvvie Ajayi Jones by We Can Do Hard Things with Glennon Doyle
We Can Do Hard Things at it again! Before this episode, I had never heard of Luvvie Ajayi Jones, but after listening I immediately followed her on social media and added all of her books to my "To Read" list – so you could say I'm a fan. Luvvie is an author, a speaker, and hosts a podcast of her own, Professional Troublemaker. Not only did Luvvie make me laugh out loud while listening to this episode, but she also taught me a lot about what my values are and how to go into hard conversations with loved ones with confidence and grace. Luvvie has a profound take on judging people, claiming that we're judging people for the wrong things. Rather than judging people by what they look like, who they love, or what they believe, we should be judging each other on how to be better human beings. I love this take because it pushes me to not only better myself, but also challenge those around me to be better.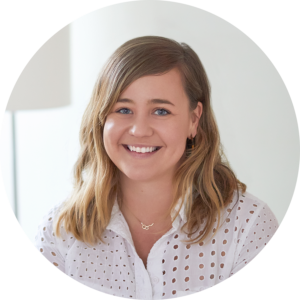 AMY
Brené with Dolly Parton on Songtelling, Empathy, and Shining Our Lights with Unlocking Us by Brené Brown
What's not to love about this podcast?! It involves 3 of my favorite things: Vulnerability, Empathy, and Dolly Parton! The conversation between Brené and Dolly highlights the beauty and necessity of empathy and the importance of talking about the tough experiences humans go through. Dolly tackles a lot of tough topics in her music (suicide, teen pregnancy, misogyny, domestic violence), and the songs were available at a time when many people suffered in silence. Brené ties in her work on empathy, leadership,and vulnerability, and the result is worth a listen. Brené discusses the importance of acknowledging and not hiding from others' pain, and Dolly emphasizes how turning towards others' pain (whether it be through songwriting or donating), has been an important driver in her life. Their bravery and commitment to empathy is inspiring!
Anti-Fat Bias by Maintenance Phase
I love all of the episodes of Maintenance Phase because they are so thoroughly researched and thought-provoking, and this one about fat biases is particularly eye-opening. The hosts discuss how deeply embedded our fat phobias and bias are, and the work society needs to do to be inclusive to everyone's bodies.  If you are interested in learning more about the diet industry and how nutrition myths came to be, I recommend listening to the whole series!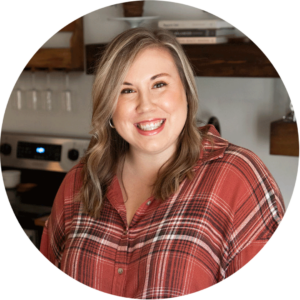 NICOLE
5 Strong Ways to Finish Regular by Emily P. Freeman
Find Life After the Death of A Dream with Scott Erickson by Emily P. Freeman
Emily's podcast is for those that struggle with decision making or just have decision fatigue, in general. The episodes are traditionally 15 minutes or less, and they just feel like a friend giving you a hug! It does have a spiritual component to it, but I feel like this podcast creates space for anyone to take a moment to themselves, process what they're thinking about ATM, and helps you decide on your next right things with self-compassion and love. 5 Strong Ways to Finish Regular was just what I needed at the end of a long freaking year. And I feel like it applies to life in general! And I also loved Find Life After the Death of A Dream with Scott Erickson!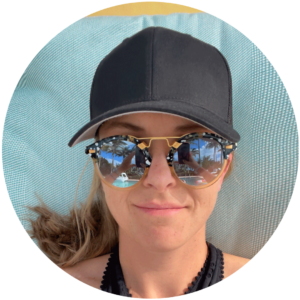 CLARA
Alicia Keys and Brené Brown on More Myself by Unlocking Us with Brené Brown
It's no secret that I love Brené's work, and this episode of her podcast is no exception. It's a deep dive into authenticity, full of powerful one-liners and provides what feels like non-stop inspiration. Alicia opens up about how the pressure put on her by the music industry forced her to start paying attention to her mental health. So many of us can relate to the feeling of putting our mental wellness on the back burner, or putting others' needs before our own. Alicia encourages us to put ourselves first and ask ourselves, "What do you get out of this?" – without the guilt.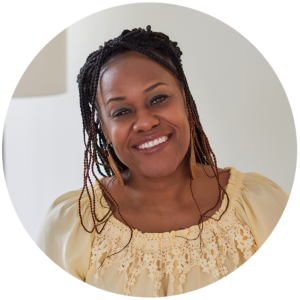 TONIA
In the past I've gravitated towards other forms of listening, learning and enlightening, but hearing how powerful and varied the content in podcasts is, I'm looking forward to introducing myself to the podcast revolution with Michelle Obama's podcast. I really enjoy her story — growing up on the South Side of Chicago, the culture of family that migrated from the South, being a scholar, a counterpart of law and political policies, and her genuine connectedness.  I love hearing her opinions, experiences and why's. I didn't read the book, it wasn't quite the experience I was looking for, this is it. I can't wait!