August 11, 2021
It's no secret that at The Happy Hour, we love books. Books can offer enlightenment, challenge and escape– often all at the same time. The quiet time alone with a book allows us to dive deeper in our understanding of self and our understanding of the world around us.
We asked our team to share their favorite books, and their recommendations run from fiction, to non-fiction, to memoir, to poetry. Enjoy!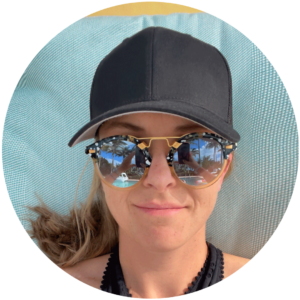 Clara
The Book of Awakening: Having the Life You Want by Being Present to the Life You Have by Mark Nepo (4.10/5 stars on Goodreads.com)
Reading the daily excerpts from this book has become a staple in my spiritual practice. Nepo's beautifully written accounts of his journey to spiritual awakening through a traumatic childhood, relationships, a divorce, and even cancer help to shift perspective on what truly matters. It has become my favorite way to start the day, as it's always a reminder to believe that you are on the path that's meant for you, even if it doesn't always seem like it. His words are a gift in helping you come back to yourself, leaning into who you are at your core. 
I like to pick a random page, trusting that the message for that day is what I'm meant to hear on a given day. Nepo ends each excerpt with a meditation or grounding exercise, which are just the icing on the cake. It's also the perfect thought starter for a great journal sesh. Not to mention it is an amazing way to squeeze in self care for people who want to read one page a day!
Group: How One Therapist and a Circle of Strangers Saved my Life by Christie Tate (3.79/5 stars on Goodreads.com)
This is a non-fiction that is filled with so much drama and emotional ups and downs, and quirky laugh-out-loud moments that it reads like fiction. Group follows the mental health and personal growth journey of author Christie Tate, particularly her years she spends finding the support of an unconventional therapist and a circle of strangers who become her lifelines. It is a wild ride of relationships, imposter syndrome and self-discovery wrapped up in one, that contains a lot of gems you might find in a self-help book. 
I released a secret, not caring who in my family might abandon me, because I finally understood that keeping the secret was an act of abandoning myself.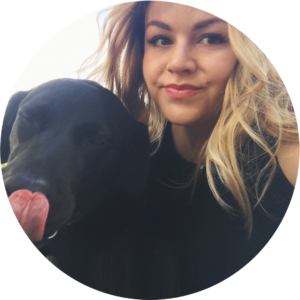 Michelle
Invisible Monsters by Chuck Palahniuk (3.98/5 stars on Goodreads.com)
Chuck Palahniuk's writing is an acquired taste and definitely not for the faint of heart (he's the guy who wrote Fight Club). That being said, I find his books are far less about the shocking, often violent and/or risqué events that take place, and more about the character progression and how those characters make you feel. The shock value and dark humor cuts through the noise like a gut-punch– making you question your beliefs, as well as societal and cultural norms. Without giving too much away, Invisible Monsters is about a newly disfigured beauty queen and how she learns from a transgender friend to reinvent herself. The book follows a disorienting, non-linear storyline exploring the underbelly of society's obsession with beauty, how trauma can shape our identities or make us run from them, and the power of embracing your shadows and mistakes on your way to authenticity. I can't say this is necessarily the most enjoyable book I've ever read, that title goes to Where the Crawdads Sing by Delia Owens (if you haven't read Crawdads yet, RUN to your nearest bookstore! 4.46/5 stars on Goodreads.com), but Invisible Monsters is by far the most impactful book I've ever read.
Trigger warning: This book contains descriptions of violence, sexual abuse, substance abuse, strong languauge.
If you're not a fan of dark, shocking stories with a lot of plot twists, this book probably isn't for you. Instead, I'll leave you with one of my favorite (paraphrased) quotes from the book:
Don't you see? Because we're so trained to do life the right way. To not make mistakes. I figure the bigger the mistake looks, the better the chance I'll have to break out and live a real life. Like Christopher Columbus sailing toward disaster at the edge of the world. Like Fleming and his bread mold. Our real discoveries come from chaos. From going to a place that looks wrong and stupid and foolish.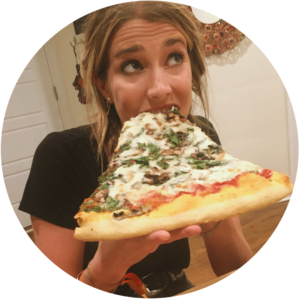 Claire
Inward by Yung Pueblo (4.30/5 Stars on Goodreads.com)
When my mind is feeling crowded, I turn to this book for both simplicity and beauty. It seems that no matter what page I open up to, the words are right for me at the moment. I have dog-eared this book from start to finish, with poetry that flourishes my understanding of self-love, forgiveness, freedom, and healing the world. I would highly recommend this book as a tool to recalibrate your daily compass. Here is one of my favorites:
i held my fear by the hand, honored its existence, and thanked it for teaching me that happiness exists beyond the boundaries it creates
The Night Circus by Erin Morgenstern (4.03/5 Stars on Goodreads.com)
"The circus arrives without warning. No announcements precede it. It is simply there, when yesterday it was not." From the jump, this book draws you in, you simply have to know more. It follows the path of two magicians, Celia and Marco, who have been bound since childhood to compete against each other in a life or death deul, but fall in love despite all circumstances. The switch-back narrative between these two characters gains momentum as the two become more intertwined. Erin Morgenstern's writing allows for your imagination to drive the experience. Her prose writing builds a world as the story progresses, allowing for the magic of the circus to happen within your mind. Bonus: I think they are trying to make it into a movie!!
The Heart's Invisible Furies by John Boyne (4.48/5 Stars on Goodreads.com)
This has been one of the most impactful books on my understanding and view of the history of the LGBTQ+ community. Never can I remember a read where I was so immersed in the story, invested in the characters, and so deeply challenged with the range of emotions. John Boyne crafted a masterful journey, following the main character, Cyril Avery and the development of Ireland, from 1940 to present day. Within the span of a novel, you travel through a lifetime with Cyril as he comes to know himself, his country, home, and the family he creates. What I love about this book is that it ecompasses the true human experience, and the resiliency of the human spirit. This is my favorite book of all time.
Trigger warning: This book contains descriptions of violence against the LGBTQ+ community, sexual content, and language.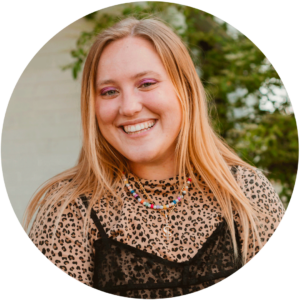 Alli
Untamed by Glennon Doyle (4.04/5 stars on Goodreads.com)
I read this book almost exactly a year ago, and I still always tell people that it changed my life. It is a memoir of Glennon's life, and although I didn't know much about Glennon at the time, she has since become my own personal hero. Glennon recounts her story of infidelity, opens up about her coming out journey, and encourages women to release themselves from the shackles of a patriarchal society and what seems like neverending expectations. She taught me that my voice as a woman matters and that I can push gender norms with something as simple as my style or as complex as my own coming out story. My favorite quote from her book is:
This life is mine alone. So I have stopped asking people for directions to places they've never been.
After reading Untamed,  I realized that I am in charge of the person I want to become, and no one's opinion of me has more weight than my own.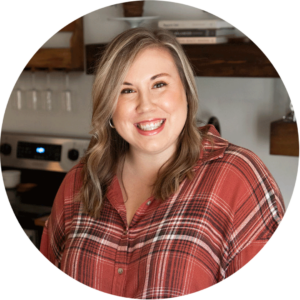 Nicole
Body Kindness by Rebecca Stritchfield, RDN (3.91 out of 5 stars on Goodreads.com)
This is by far one of my favorite books in helping you break away from diet culture and all the things you think you "should" do for health and finally discover what you actually want to do for your health and wellbeing. This book helps you expand beyond the normal narrative of health being a certain size or "look" and shows us that health starts with showing kindness and love to ourselves. We can't shame our way into changing. Instead we can show ourselves some kindness and continually ask: "Is this helping to create a better, happier, and healthier life for myself?" and begin to take one step at a time. 
Beach Read by Emily Henry (4.05 out of 5 stars on Goodreads.com)
This is the perfect summer/vacation read. It's lighthearted, made me laugh out loud in public multiple times, and all around a breath of fresh air. This book is about two polar opposite, broke writers (January, a bestselling romance author and Augustus, an acclaimed author of literary fiction) becoming neighbors for the summer as they both work through writer's block. As they spend weeks bantering back and forth they decide to strike a deal that will force them out of their creative ruts: Augustus will spend the summer writing a happy, loving, romance novel and January will write the next Great American novel. This book involves adventure and the relentless pursuit to *not* fall in love. Highly recommend it!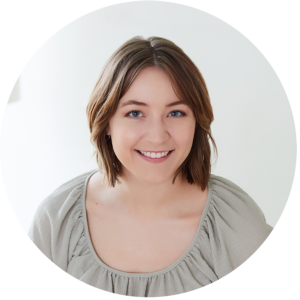 Alaina
Love in the Time of Cholera by Gabriel García Márquez (3.92/5 stars on Goodreads.com)
I read this book a few years ago, but whenever I think of my favorite reading experiences, it's always at the top of my list. Something about the descriptions of the tropical countryside and the exploration of different kinds of love through so many stages of life is so hopeful and also bittersweet. The novel is set around the turn of the 20th century somewhere in South America and follows the lovers Florentino and Fermina through their lives and many loves. 
If you're looking for a beautifully worded escape that will definitely make you tear up by the end, this is a great book for you!