May 12, 2023
Events | Mental Health
If you find yourself on a carousel of stagnant nights out, repeated conversations,  and uninspired dating, you aren't alone. Dating in itself requires trust, stepping out of your routine, and opening up to a stranger. These factors alone can cause many of us to remain within self imposed, invisible boundaries that: 
We don't recognize as being present

Cause our dating life to feel like Groundhog Day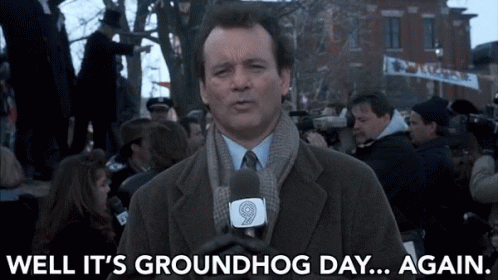 If you would like to reignite your dating life, think about trying these three unconventional dating tips:
1. Date outside of your type
This might be one of the reasons that you feel like you are having the same conversations, dates, and results over and over again. When only dating within "your type" you aren't giving yourself the benefit of being surprised. Dating within your type is a safe option– you know what you are going to get and you can, with some level of accuracy, predict how the date is going to go. If you are someone who likes control, this can seem very appealing. But, I'd argue that you might not know yourself as well as you think you do. You may find something that attracts you, a certain hair color or job or interest, and, without meaning to, you find yourself drawn to it again and again. But if your type is too specific, you may just be setting yourself up for making the same relationship mistakes again and again. 
Examples: That "mysterious" type you like may actually be emotionally unavailable or avoidant (an insecure attachment style). Maybe you love someone who has a high-powered job but then you constantly get annoyed at the amount of hours they work or that they prioritize work over you.
Over and over again I hear couples that have gone the distance say, "I never expected I would end up with __________". So go ahead and swipe right, say yes to someone you might typically not, challenge yourself to step outside of your type… you might be pleasantly surprised.
2. If it's not a 10 feeling, that's OK!
But Claire, I want to feel on fire after my first date! I want to be swept off my feet and crazy about someone. Don't you believe in 'love at first sight?' 
While love at first sight sounds fun, starting out at a 10 doesn't really give you anywhere to go but down. Also, a 10 feeling seems like an awful lot of pressure for both you and the stranger you just met. Yes, I said that, STRANGER. 10's in my experience are a red flag. Remember: you just met this person. Here is a quote from Esther Parel that I love:
What determines the success or disappointment of a first date has less to do with an immediate spark and more to do with creating the right conditions for turning that spark into a lingering flame that leaves us burning to experience more. We seek to maximize the efficiency of our dates, to get through them so we can skip right to the cost-benefit analysis. But our hyperfocus on being productive can cause us to miss the rich tapestry of what makes a person unique, compelling, or even a surprisingly good match. Just because someone doesn't check all of our boxes, doesn't mean they don't have something to offer that we've never thought of before.
3. Go on dates
Duh Claire, I know. But listen– you miss 100% of the shots you don't take. Read that again. The only way to get better at dating is to go on dates. This complements tip #1. If you are saying yes to more people, more opportunities, more dates, then you are more likely to find someone who you would want to get serious with. Here is the key though, learn to set boundaries around your expectations. This is the key to unbothered dating. Unbothered dating is when you don't take it personally if the person doesn't call you back or if the flame fizzles out. Refer back to tip #2. Remember: if a person ghosts you, it says more about their ability to be honest, open, and communicate than it does about you. In the end you will go on the date with "the person", and that person will be the last one you ever date. But you will miss that person if you don't get out there.
How do you start? I would suggest looking up events in your city. Find what interests you and put it in your calendar. Make a plan to go. If you are bringing along a friend, let them know that you are interested in meeting someone. Having a wingman always makes new situations easier. If you are talking to someone online through a dating app, use one of these events to meet up with them. That way if they are a dud, at least you were doing something that interested you. This can also give you a good idea as to whether you have complimentary interests, or how the person acts when they aren't as interested in something. This can give you a great idea if they could be a supportive partner. 
Bonus dating tip:
Try your best to look at dating as an opportunity to have fun, meet new people, try new places in your city, and have new experiences. Even a bad date makes for one heck of a story. Personally, I have met some of my closest friends through someone I dated. The relationship never took off with him, but the connections that I made from the experience have far outlasted him. Having the outlook that this is a fun and exciting time to take chances, learn, and grow will serve you much better than taking on the pressure to find 'the one' each time you go on a date. 
THE CONTENT OF THIS BLOG IS FOR EDUCATIONAL PURPOSES ONLY. IT IS NOT A SUBSTITUTE FOR A THERAPEUTIC RELATIONSHIP.
---
Learn How to Rock Relationships
Starts June 1st
In this 6-part workshop series led by Claire Price, CHC, you will gain the tools you need to look for someone with compatible values, without abandoning yourself in the process. We will encourage you to create a fulfilling life on your own before inviting someone else in, and empower you to know your worth when you do.
Amy Jackson, LCSW-MPH will help you identify your specific attachment style and what that means for getting back into the dating pool. Finally you will learn resiliency and how to be 'unbothered', which will prove to be one of your greatest strengths!